In the Rocky Mountains West, a new mountain bike fest emerges, The Plaid Goat Mountain Bike Fest!
This isn't a competitive event but an all inclusive community mountain bike festival to bring the riding community together to celebrate camaraderie, share beers and do some riding together, all in the spirit of lifting the sport to a higher place.
The Plaid Goat Mountain Bike Fest, is raising funds to support mountain bike trail projects not just in Canmore but in the entire mountain region from Golden to Kimberley and over to Fernie, British Columbia.
This push for more and better trails came from a grassroots movement led by Wanda Bogdane, founder of the Plaid Goat Mountain Bike Fest, who sees her event as the catalyst to support the greater movement of building trails that current mountain bikers want to ride.
Don't miss out on the fun! Check the Festival Seekers post for more background and details on the event. In addition here are some highlights from the official Plaid Goat website;
Here's what to expect June 23 – 25;
Demo-licious Days
Sample the tastiest bikes of the season from the best mountain bike brands in the industry (add on required – $35/Fri. & Sat.), limited tickets available.
Local Craft Beer Hub
Sample handpicked high quality beverages from seven hand-picked regional brewers and two distilleries, also a free photo booth and more activities.
Bike Rodeo
Hosted by the Flannel Crew, this event features fun spectator events like huck-to-flat comps, adult tricycle races, costume crits and other ridiculous behaviour!
Family Friendly Non-Race Activities
check out group rides, shuttles and coaching clinics.
Kids Only Hub
Face painting, digger pits, a skills & drills area, colouring and more!
Secure Bike Valet
Leave your car at home – your bikes will be safe while you test bikes and participate in activities.
Soapbox Central
Check out tech talks on mountain bike specific topics like bikepacking, gear and trail building!
Don't forget about the wildlife safety and trail building sessions demonstrating the festival's commitment to responsible riding as well as partner run fun and friendly events like the TransRockies Race Series' Rundle's Revenge (June 24/25).
Post written with contributions by Powder Matt.
Wednesday, 11 January 2017
I sat down with Kirsten, instructor extraordinaire from our Winter Sports School and asked her why she thinks everyone can ski and why everyone should start skiing;
1) Many think skiing is hard who have never tried it- but we know different- why?
Skiing is easy and fun if you learn the right way, it's a lot easier then it looks to pick up and master, once you have the basics behind you, all you need is mileage and some good encouragement, once you start you cant stop.
2) Why would you say new Canadians should try skiing?
Simply because you have the biggest playground in your backyard, winters in Canada can be long and cold, but when your skiing, those long cold days are something you can look forward to, it's a great winter activity that the whole family can take part in and enjoy. 
3) What does skiing provide guests who try it?
Fun, accomplishment, laughs and a great experience you can take with you for the rest of your life, yes some guests may not enjoy skiing as much as others, but at least you can say you have tried it. It also opens your eyes to a whole new world and a whole new winter activity, you get to see things from a different perspective and the views from the top of the lift are always worth it 😀
4) What is the first timer experience like? Can you break it down- teaching steps, dealing with weather, how to dress etc.
The first tier experience can be a bit daunting to some non the less the end result is almost always a good one, when you have your
first ski lesson you will be shown how to handle the equipment (skis, poles, boots etc ). You will learn how to get around on your skis, how to move and how to stop… stopping is an important one, once you start feeling comfortable with all of that, you will be introduced to turning, once you are turning comfortably and are in control, the terrain will be adjusted and you will be taught how to get down various terrain safely while enjoying it. 
There are many factors that go into a first time ski lesson, you will want to dress appropriately for the weather, generally you would want some good snow pants and a good snow jacket, under layers are important to, and the amount of layers will change depending on the weather, socks are another important one, you would want to get a good pair of ski socks, and one pair is enough, your toes will be nice and toasty. There are a ton of other options for those extra cold days to when it comes to keeping those feet nice and warm. I would advise wearing a helmet and having a good pair of goggles, gloves and a face mask will come in handy to, all of this is very important especially if its your first time, because you may fall over a few times while learning, it doesn't hurt to fall over on your skis, I promise 😀
 The more prepared and comfortable you are, the easier it will be to focus on your lesson and get skiing faster.
5) What made it special about teaching these two (new Canadians)?
They had never been skiing before, it was a new adventure for both of them. They were really excited and enthusiastic from the get go, they listened well and progressed quickly, they had tons of fun learning and wanted to keep going. It's always a pleasure to introduce someone into skiing and seeing the joy it brings them. 
Check out the video of Kirsten teaching two new Canadians to ski earlier this season, produced in partnership with Go Ski Alberta and Snowseekers on our YouTube channel;
Wednesday, 02 November 2016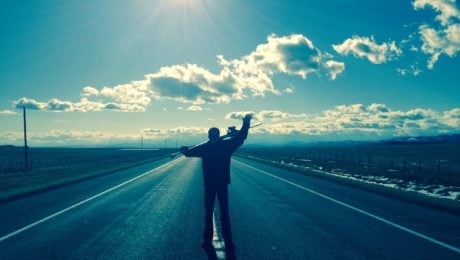 Checking your Ski Equipment now is very important for many reasons, here are the 3 top reasons;
FAQ: I get asked all the time 'Why should I check my Ski Equipment, as I'm not a great skier and spend lots of time on the beginner slopes with kids…"
My Answer: I always say try these- once you try new skis you are on cloud nine. Technology advancements, ski shape, size are some of the many reasons the new skis really do make a difference. You owe it to yourself as it will enhance your skiing skills, make skiing easier and give you more control on the slopes.
FAQ:  I have a pair of skis in the garage- is it okay to use them?
My Answer: The key here is check the bindings- visit your local ski shop or most ski resorts have tune up shops in the rental areas as well.  If you live in Calgary visit your local ski shop like the new Sporting Life store located in Southcentre mall to have a pro look at the bindings to make sure they still are in good shape and meet current binding standards.
FAQ: Do I really need to check the condition of the bases and edges of my skis?
My Answer: Now I don't get my skis tuned all that regularly as I ski mostly in soft, powder snow. But if you are visiting ski resorts that have hard snow or icy conditions regularly then you should definitely get your skis tuned more often.
Have anymore questions?  Feel free to ask me through my Twitter, Instagram or Facebook page!
Twitter, Instagram & Facebook – @PowderMatt