One year, while his friends were busy getting jobs and settling down, a young 'Powder' Matt Mosteller spent 63 days living in his car so he could ski every day. Now, 20 years later, Powder Matt has settled down a bit, but he's still seeking outdoor adventure and his stories can be seen regularly in the Calgary Herald, Vancouver Sun, Explore Magazine and many others. His first book, described by The Calgary Herald as "a handbook for living life to the fullest," The Adventurer's Guide to Living a Happy Life offers 63 daily meditations to help you broaden your horizons and achieve the 'goosebump' moments in life (sleeping in the car is optional). Powder Matt is a crusader, constantly trying to find ways to fight childhood obesity, and getting people 'outside'. Follow Powder Matt and his adventures through life on his blog.
Tuesday, 10 November 2020
Instead of skiing and riding in Banff, try Canmore Kananaskis this winter, pull off and let the traffic continue, while others are still behind the wheel, you are strolling the quaint shops of main street, Canmore.
We think you'll like this new twist, a stay-cation nearby, try Canmore and ski so close, with Nakiska Ski Area just down the road.
Sleep in comfort

Check out Canmore's latest edition of up-scale lodging options.  The full service, Malcolm Hotel, will take care of you – from plush pillows, kitted out rooms, complete with that amazing view of the Three Sisters, signature and stand-out mountains rising above you. After skiing, soak in a deluxe roof-top hot tubs, and enjoy night laps in the pool.
Don't even bother getting back in your car, stroll down to the shops and dining, main street Canmore is a short walk away.
Did we say groomed runs and more calling
Nakiska Ski Area, long a favourite of Albertan's, as it is so close, offers not only some of the best groomed runs, but even more, with the addition of the Monster Glades, now the rippers in your cohort, have a place to play too. Nakiska is also the perfect place to learn to ski and ride, so check out the packages that offer ski and ride lessons, rentals and lift ticket, so you can winter better this year.
Make a midweek adventure out of it – learn how to snowshoe, after skiing or snowboarding, try out the local trails, with the Nakiska Ski Area snowshoe tours.
Family fun – Tubing Park

Our Tube Park is fun for all ages, with 3 fun and fast tracks to ride plus a magic carpet that takes your right to the top!  With gorgeous views of the Canadian Rockies it's a great experience for the whole family.
Check out variety of Canmore dining options;
The Table Food & Drink is an upscale local restaurant who's philosophy is: Quality Ingredients + Traditional Methods + Contemporary Interpretation. Discover a new dining experience in our casual ambiance, punctuated by impeccable service.  Plus don't miss their $5 Happy Hour specials!
Crazy Weed Kitchen is a foodie's delight! Feeling like a treat?  Then put this one on your dinner plans.
Communintea is a healthy and happy place for breakfast, lunch and your to go hot drinks for the short drive to Nakiska Ski Area.
Graze Food & Drink promises simple and delicious Canadian Cuisine in the heart of Canmore with welcoming staff and an 'atmosphere that is good for your soul'.
Book your Malcolm Hotel Ski and Stay packages through the RCR Central Reservations department online or by calling 1-800-258-7669, you can also chat live with reservations agents through skircr.com.
For more information on activities and things to do check out the Tourism Canmore Kananaskis website.
Don't forget to do your part to stop the spread. Face coverings are required at Nakiska Ski Area, practice social distancing and reminder if not feeling good, please stay home.  For the full list of our guildelines please visit the Nakiska Ski Area COVID information page.
Don't forget Season Pass holders can ski anytime but if you are coming for the day you must purchase your lift ticket in advance.
Wednesday, 02 November 2016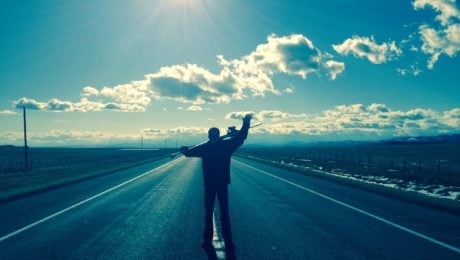 Checking your Ski Equipment now is very important for many reasons, here are the 3 top reasons;
FAQ: I get asked all the time 'Why should I check my Ski Equipment, as I'm not a great skier and spend lots of time on the beginner slopes with kids…"
My Answer: I always say try these- once you try new skis you are on cloud nine. Technology advancements, ski shape, size are some of the many reasons the new skis really do make a difference. You owe it to yourself as it will enhance your skiing skills, make skiing easier and give you more control on the slopes.
FAQ:  I have a pair of skis in the garage- is it okay to use them?
My Answer: The key here is check the bindings- visit your local ski shop or most ski resorts have tune up shops in the rental areas as well.  If you live in Calgary visit your local ski shop like the new Sporting Life store located in Southcentre mall to have a pro look at the bindings to make sure they still are in good shape and meet current binding standards.
FAQ: Do I really need to check the condition of the bases and edges of my skis?
My Answer: Now I don't get my skis tuned all that regularly as I ski mostly in soft, powder snow. But if you are visiting ski resorts that have hard snow or icy conditions regularly then you should definitely get your skis tuned more often.
Have anymore questions?  Feel free to ask me through my Twitter, Instagram or Facebook page!
Twitter, Instagram & Facebook – @PowderMatt