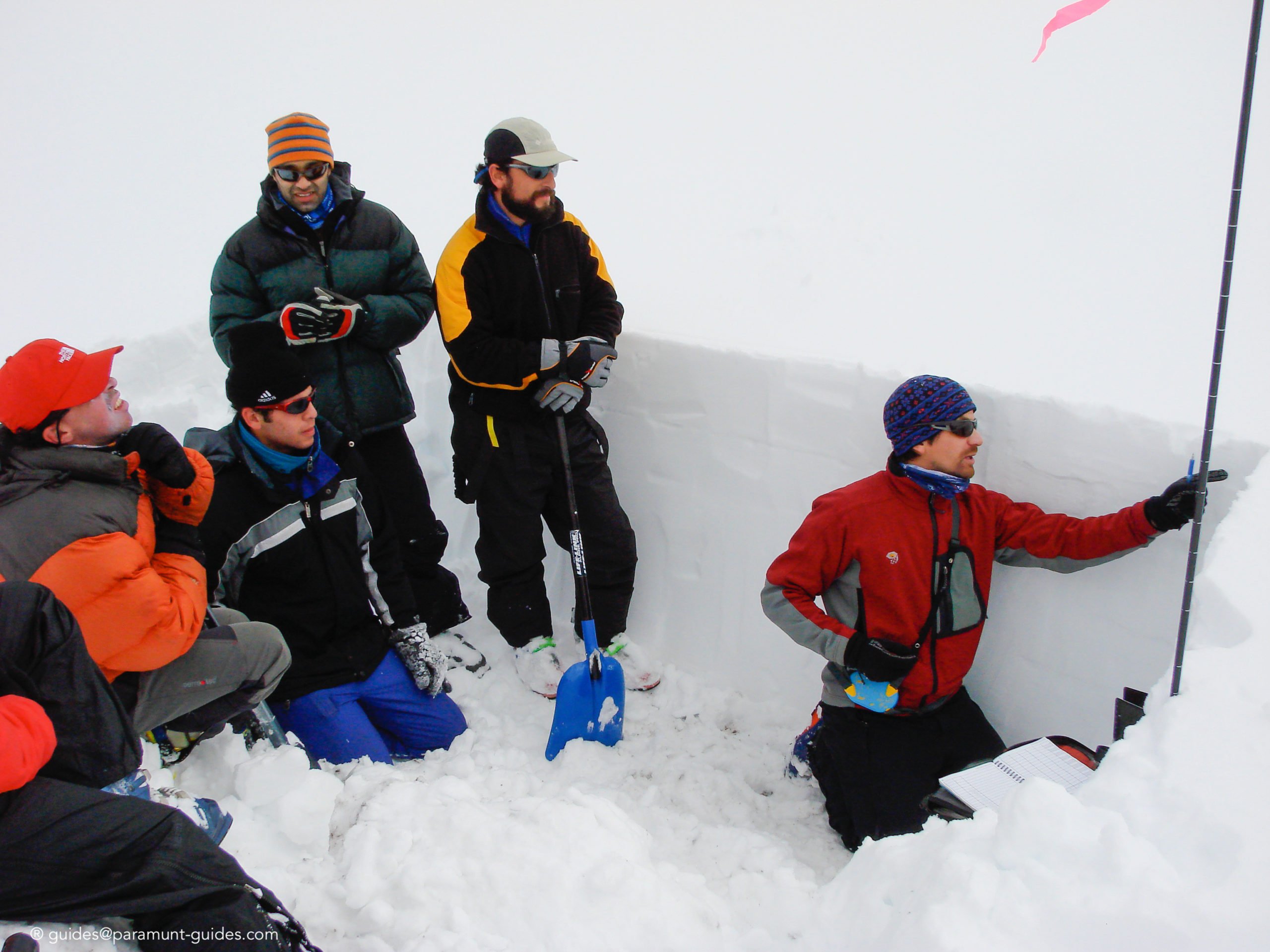 Avalanche Safety Training – Level 1
In Canada we are privileged to have some of the world's finest opportunities for winter
backcountry exploration. But with this right to explore comes a responsibility – to yourself,
your friends, and your family – to get avalanche training.
This is the course where you'll learn how to recognize avalanche terrain and how to companion rescue. An AST 1 is a minimum of two days with both classroom and field components. You need to take this course and so should your friends because just one person trained in a group is not enough. Everyone in your group should take an AST 1. A an AST 1 course is only the beginning —the avalanche pros will tell you avalanche training is a life long process.
On-line Program
2 On-line sessions from 6:30pm to 9:30pm, plus a field
day from 8:30am to 4:30pm
✴ Dec 13 and 15 on-line + December 19 at Nakiska
✴ Dec 27 and 29 on-line + January 2 at Nakiska
✴ Jan 25 and 27 on-line + January 29 at Nakiska
✴ Mar 1 and 3 on-line + March 6 at Nakiska
Traditional Classroom Program
1 Classroom day from 8:30am to 4:30pm, plus a field day from
8:30am to 4:30pm
✴ Dec 18 Classroom + Dec 19 Field Day both at Nakiska
✴ Dec 31 Classroom + Jan 2 Field Day both at Nakiska
✴ Mar 5 Classroom + Mar 6 Field Day both at Nakiska
✴ Mar 26 Classroom + Mar 27 Field Day both at Nakiska
For more details, visit paramount-guides.com/ast-1